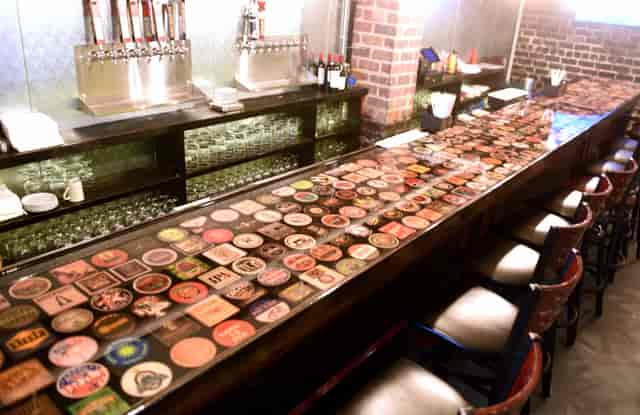 About Us
What We Do
Established in 1997 Ohio Brewing Company is once again featuring its award-winning beers in a pub setting. Our new brewpub is now open at 804 W. Market Street in the Highland Square neighborhood in Akron, Ohio.

Come view our new 15-barrel brewhouse, savor one of our house beers at our 40+ tap pub and enjoy our spent grain crust pizza or other tasty menu items. Please check back on this site or on our Facebook page for special events and new tappings!
History
Chris Verich is the founder of Ohio Brewing Company. After getting bit by the beer bug during a family trip to Europe while in college at Kent State University, Chris became a home brewer. After winning medals at various home brewing competitions and traveling to microbreweries out west Chris began to formulate a plan to someday open up a brewery himself. Later after some years of "beer research" where he visited craft breweries all over the country and in Canada Chris decided to take some professional brewing seminars. Chris then trained at several breweries in Florida and in Niagara Falls, Canada before putting together an investment plan for his first brewery.

Ohio Brewing Company originally opened in Niles, Ohio in 1997 and Chris was the original brewer where he formulated some of the more popular beers such as Verich Gold, Cardinal Ale, Steel Valley Stout, Alt-ernative Amber Ale, and Maple Porter.
Legal
Attorney for the Ohio Brewing Company, a consultant for the Craft Beer Advisory and local government in Ohio. Michael has traveled the world in search of great beers and has participated in many beer festivals with his Ohio Brewing Company family throughout the United States. Michael is a former State Representative and holds a B.A. degree from Bowling Green State University, a Junior Doctorate from the University of Akron School of Law, and an M.P.A from Harvard University.